Pacific Northwest School of Pizza
The Pacific Northwest School of Pizza is located within Sourdough Willy's Pizzeria, a 20-minute ferry ride away from Edmonds, Washington, just north of Seattle.
Available classes are listed at the bottom of our online ordering menu.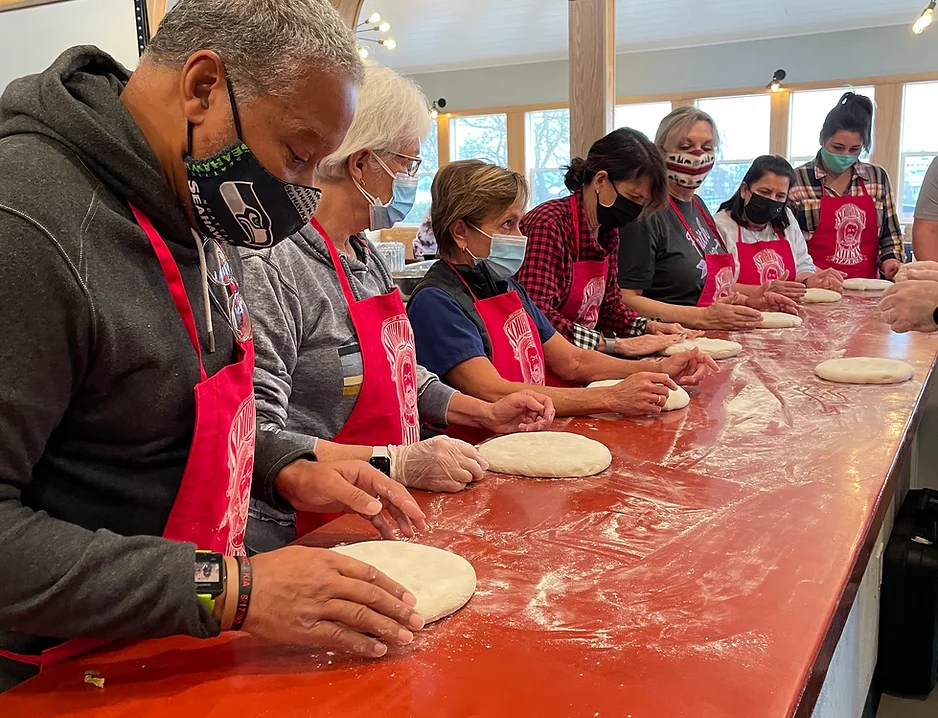 Pizza 101
This 3-hour class includes our sourdough starter, a basic pizza recipe, and hands-on instruction with professional pizza masters. Also included are two free alcoholic beverages and a pizza to take home.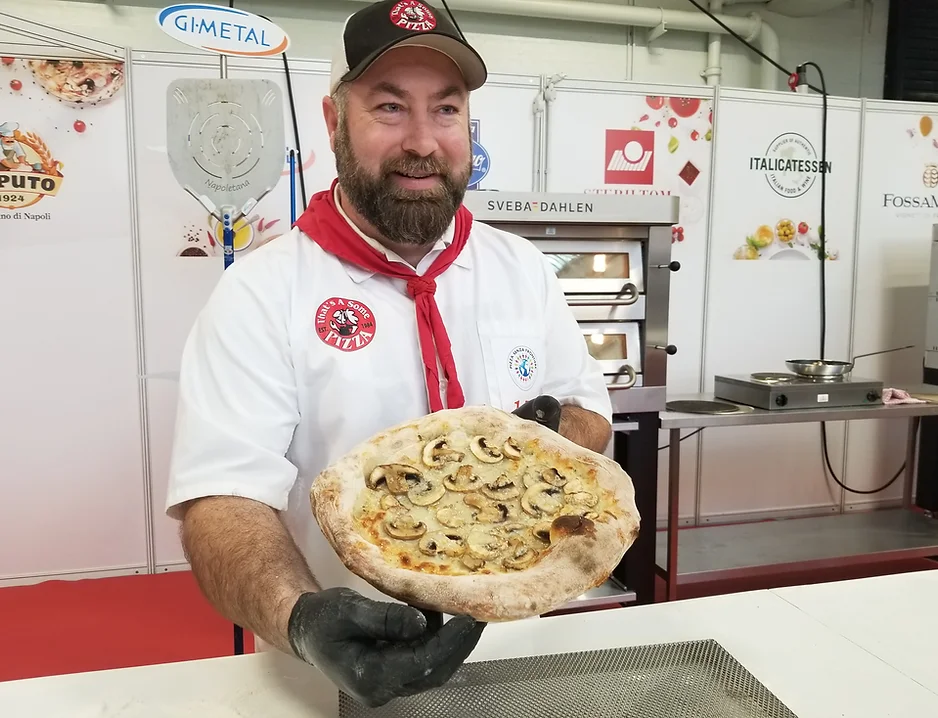 Pizzaiolo Certification Class
The Professional Pizzaiolo Certification Class is offered through the Pacific Northwest School of Pizza in Kingston, Washington. It is only one of two pizza schools in the United States to have earned certification from the Scuola Pizzaiolo Italiana in Parma, Italy.
Offered on a limited basis, this 4-day class immerses students in the art and tradition of pizza making. Classes are held Tuesday through Friday from 10 am to 6 pm. The class structure includes instruction as provided by Scuola, hands-on experience in a variety of both Italian and American pizza styles, and the opportunity to work in two very active, renowned pizza restaurants.